"I have come so that they may have life and have it to the full" John 10:10
AMBIKAPUR-STATES - DISTRICTS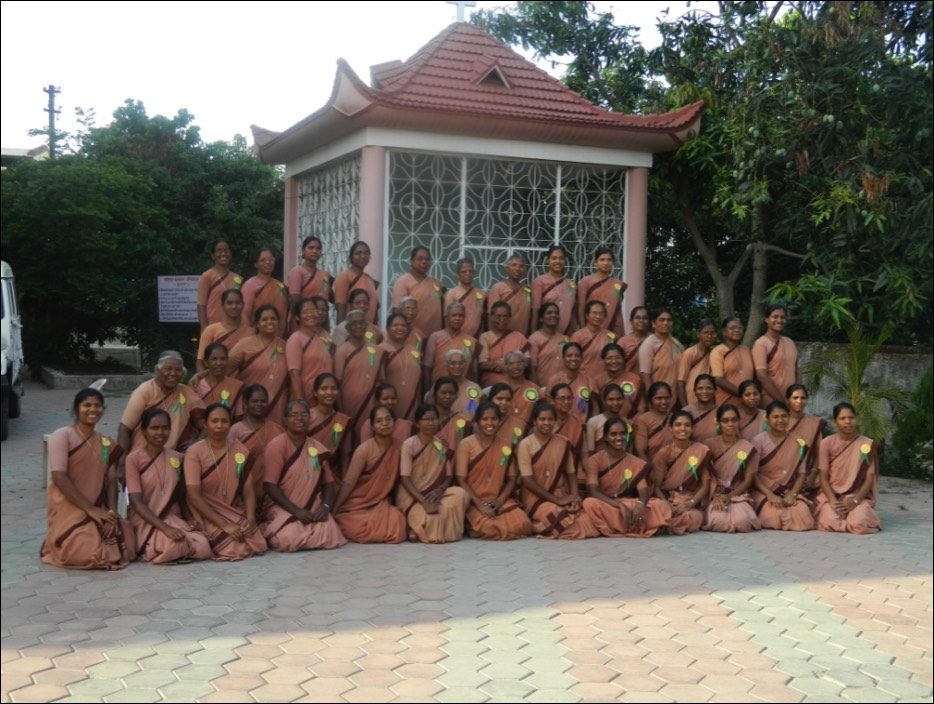 Ursuline Sisters foundation established in India/Ambikapur in 1971
In 1971 the Ursuline Sisters of Tildonk from Ranchi were invited to Dharamjaigarh for the education of Oraons, poor girls and boys and for evangelization. Sr. Michael Tirkey, Sr. Ignatia and Sr. Mariette were the pioneers, who arrived on October 21, 1971. This mission belonged to the undivided Ursuline Ranchi Province from which the Ambikapur Province was created later in 1997.
From three pioneers, the mission flourished and today more than 124 Sisters are living and witnessing the love of God in education, social service, health care, pastoral care and prayer. Sisters are located in 7 districts of 2 states in India, so that all may have life and have it to the full. ( Jn 10, 10).
State: Chhattisgarh - District: Balrampur:
Adrai - Bagra - Jhingo - Kodaura - Vishunpur.
State: Chhattisgarh - District: Balrampur:

State: Chhattisgarh - District: Raigarh:
Dharamjaigarh - Mahwapali - Baramkela
State: Chhattisgarh - District: Surajpur:
State: Chhattisgarh - District: Surguja :
State: State: M.P -District:Hoshangabad :
State: State: M.P - District: Umaria: